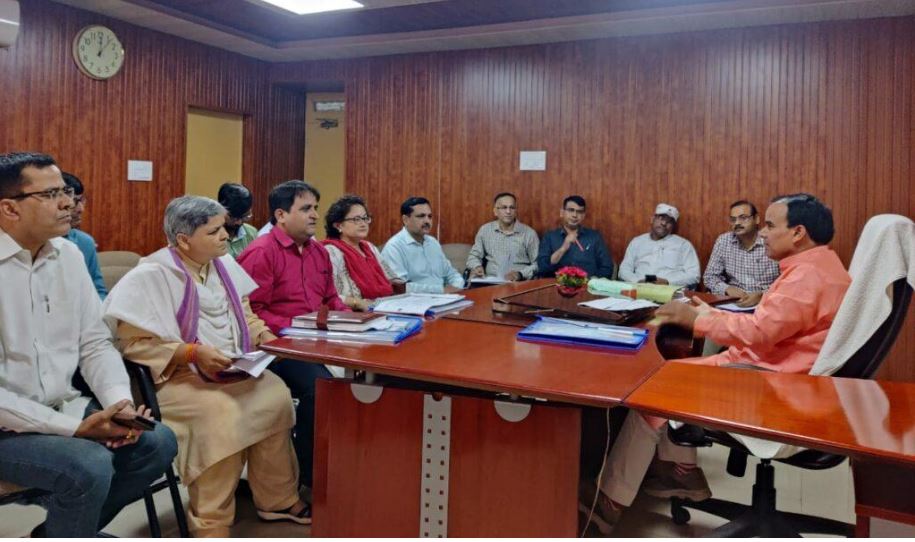 A meeting of the Uttarakhand State Cooperative Council was held today under the chairmanship of Cooperation Minister Dr. Dhan Singh Rawat. In which it was decided to organize at least two meetings in a year for the proper functioning of the council and to prepare an action plan for wide publicity of cooperative schemes up to the block level.
The meeting of the Uttarakhand State Cooperative Council was held today in the office room of the Vidhan Sabha. In which the departmental minister reviewed the work done by the council in the last years. Under which, for the purpose of strengthening the primary agricultural credit cooperative societies by the council, to make the societies multi-purpose, to run a committee at the Nyaya Panchayat level in each district, state cadre of secretaries working in the societies and district cadre of accountants. Suggestions were made to the government. Apart from this, suggestions are also included to inspect committees and bank branches from time to time, to hold meetings with committee secretaries, ADOs, ADCOs and bank general managers in the districts. In order to further strengthen the cooperative movement in future by the council, to increase the activities of publicity, to publish newspapers and magazines, to disseminate publicity through hoardings and other communication media, all by publishing the Cooperative Societies Act-2002 and Rules 2004. It was decided to compile and publish departmental mandates including marketing in committees and banks. Apart from this, the decision to take various schemes to the people by organizing co-operative seminars and conferences from time to time was taken in the meeting.
Departmental Minister and Chairman of the Council Dr. Rawat directed the officers that at least two meetings of the Council should be organized in a year.
In the meeting, Registrar Cooperative Societies Alok Pandey State Cooperative Federation President Matwar Singh Rawat, Managing Director Housing Federation / Consumer Union Ira Upreti, Managing Director UCRF Anand Shukla, Joint Registrar Neeraj Belwal, M.P. Tripathi, Managing Director Stores Corporation Man Singh Saini, Managing Director UCF Ramendri Manderwal, Managing Director Sheep and Wool Development Board Dr. Avinash, Joint Director Animal Husbandry Department Dr. Neeraj Singhal, Deputy Director Dairy Development Department DP Singh and other officers were present.