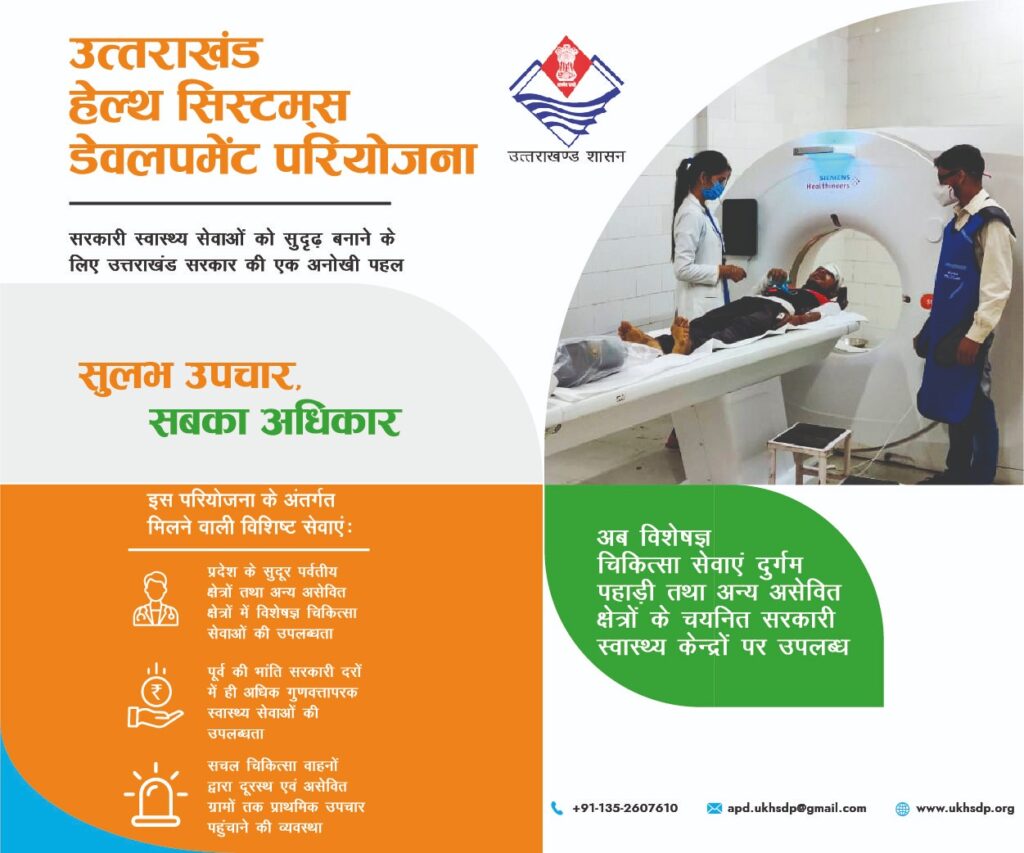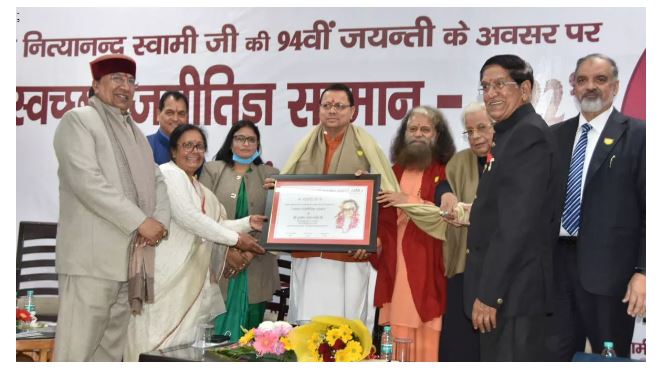 Chief Minister Pushkar Singh Dhami was awarded the Swachh Politician Samman 2022 by Nityanand Swami Jan Seva Samiti. During this, the Chief Minister also honored persons associated with music, education, industry, medicine and cultural wealth.
On Tuesday, a program was organized at the Chief Minister's residence on the occasion of the 94th birthday of the first Chief Minister of the state late Nityanand Swami. In the program, the Chief Minister while saluting the former Chief Minister Late Nityanand Swami said that his determination to provide service to the last rung of the society was unprecedented. His life is like an inspiration for all.
Honor will work to give new energy to make new Uttarakhand
As the first Chief Minister, he proved the idea of Antyodaya through his works. He did unprecedented work towards the all-round development of the state. He appreciated the work being done by Nityanand Swami Janaseva Samiti.
He said that inspired by the clean political life of the first Chief Minister, the government is working day and night to fulfill its resolve to make Uttarakhand the best state. He said that this honor will work to give him new energy to make new Uttarakhand.
In the program, the Chief Minister honored Padma Shri Basanti Bisht, Jitendra Joshi, Harendra Kumar Garg, Dr. DM Kala, Prem Higwal. Uttarakhand Gaurav Samman was given to Ruskin Bond and Prasoon Joshi, in their absence their representatives received this honour.
Cabinet Minister Premchand Aggarwal, MP Rekha Verma, Rajya Sabha member Naresh Bansal, former Uttar Pradesh Education Minister Dr. Ammar Rizvi, Parmarth Niketan President Swami Chidanand Saraswati, social workers Dr. S. Farooq and Dr. RK Bakshi also presented their views in the programme.
Folk festival is the identity of our cultural heritage: Dhami
Chief Minister Pushkar Singh Dhami said that folk festivals are the identity of our cultural heritage. Continuous efforts are being made to take forward the rich folk culture of the state. Efforts will be made to celebrate other festivals of the state in a grand manner in the coming times. In this we all have to collectively shoulder the responsibility, only then we will be able to connect with the roots of our culture and traditions.
Chief Minister Pushkar Singh Dhami said this during a meeting with the office bearers of Akhil Garhwal Sabha and Kurmanchal Cultural and Welfare Council at the Secretariat on Tuesday.
Chairman of Akhil Garhwal Sabha Roshan Dhasmana and Chairman of Kurmanchal Cultural Welfare Council Kamal Singh Rajwar expressed gratitude to the Chief Minister for including Lok Parv Harela and Egas Bagwal in the list of state holidays.
While congratulating the Chief Minister for the new year, he said that due to the works related to public sentiment being done during his tenure, a sense of trust and cooperation towards the government is being awakened among the residents of Uttarakhand.