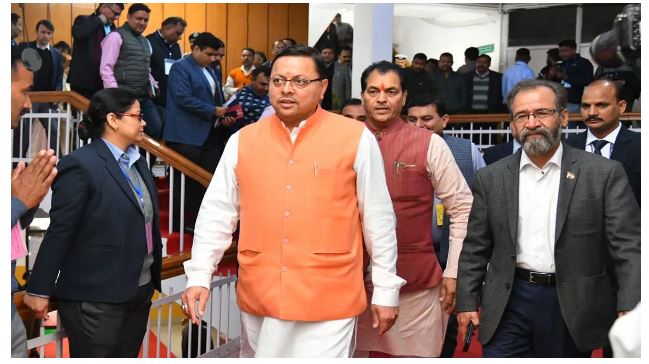 Youth are getting support for the strict anti-copying law in Uttarakhand by Chief Minister Pushkar Singh Dhami government.
#YouthWithDhami
is trending on Twitter since Saturday afternoon. While on one hand Chief Minister Dhami government is praising the strict anti-copying ordinance being implemented immediately on the social media, on the other hand the youth are praising the Chief Minister for issuing calendar for recruitment examinations. On the other hand, Chief Minister Dhami has already made his intention clear that there is only jail in place of copy mafia in the state.
what is anti plagiarism law:
Very strict provisions have been made in this anti-copying law of Uttarakhand government. Along with life imprisonment or 10 years in jail, there is also a provision to impose a fine of 10 crores on the copycat mafia caught under this law. Not only this, a provision has also been made in this law to confiscate the property of the copying mafia.
Anti-copying ordinance has been implemented in the state to make the recruitment process transparent. Recruitment examinations are being expedited. In order to provide continuous employment opportunities to the youth of the state, more advertisements are being issued soon on the vacant posts. The calendar for the upcoming examinations has been issued.