---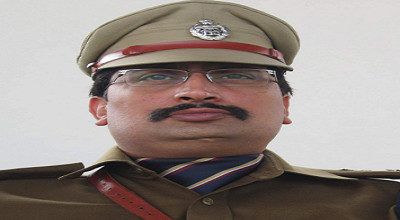 ---
Traffic Director Kewal Khurana suspended seven employees, including two policemen of traffic police, who were absent from traffic duty in Dehradun, with immediate effect. All these were stationed in important areas of the city and there was a jam situation. The Director has sought a report from the Traffic SP in this matter within five days.
Construction works are currently going on in the city. So, due to congestion at important places, a situation of jam is created. Despite this, some policemen are negligent in duty. The traffic director also carried out terrestrial inspection of various places in the city with CCTV cameras on Wednesday evening.
Inspection found that traffic policemen stationed at these places were standing elsewhere. The situation became even more difficult where there were no traffic signals. Having forgotten all the things, many policemen were found relaxing in the booth. Whereas, some did not even know. In view of this attitude at seven important places, the director has suspended all the seven policemen.
Duty site and suspended staff:
1.Araghar T Junction to Fawwara Chowk – Daroga Anoop Singh
2. Assembly from Rispan- Daroga Dwarka Prasad
3. From Prince Chowk to Doon Chowk – Head Constable Laxman Singh
4. CM Housing Gate – Constable Rajpal
5. Lord Venkatesh Cut – Constable Bharat Singh
6. Orient Chowk – Constable Randeep Kumar
7. IG Cut-Constable Trilok
Employees have also been warned before. Action has also been taken in other districts. However, many employees at the duty site are negligent in traffic duty. On inspection, it was found that employees were resting in booths at many places. Whereas, he was on duty at the crossroads. Such negligence will also be punished in future.
DIG only Khurana, Director of Traffic.