---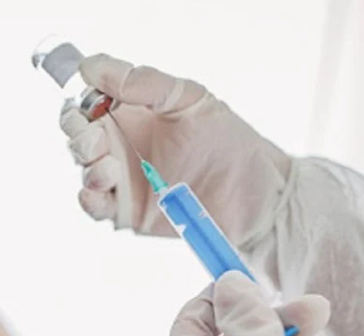 ---
The number of total infected has crossed 94 thousand. While treatment of 2552 active patients is underway.
According to the Health Department, the report of 10597 samples on Wednesday came negative. 97 corona patients have been found in Dehradun district. An infected case has been reported from 45 in Nainital, 19 in Haridwar, 12 in Pithoragarh, 10 in Udham Singh Nagar, seven in Pauri, six in Almora, five in Tehri, three in Chamoli, three in Uttarkashi, two in Almora, two in Rudraprayag district. .
Four corona patients have died in 24 hours in the state. In this, one in AIIMS Rishikesh, one in Doon Medical College and two patients in Kailash Hospital have succumbed to treatment. 1593 corona patients have died in the state. At the same time, 289 patients were sent home after recovering. With this, 88761 patients have become healthy. The total number of infected has increased to 94170.
Secretary Health Amit Singh Negi says that the corona infection has come under control earlier. Now the number of infected cases are decreasing daily, but people need to be vigilant to prevent infection. He said that if any person shows signs of corona infection, do not delay treatment. Go to the hospital immediately and get tested.
Kovishield's first batch reached Uttarakhand
After waiting for several months, on Wednesday, Uttarakhand got its first consignment of Corona vaccine. The state has received 1.13 lakh covishield vaccines brought from the Siram Institute, Pune. Five districts, including Dehradun, have been sent by road through vaccination vans after the Spice Jet arrived in a vaccine by special aircraft.
In a press conference at the media center located in Secretariat on Wednesday, Secretary Health Amit Singh Negi said that as per the guidelines of the Central Government, the state has received 1.13 lakh coviciled vaccines from the Syram Institute.
The SpiceJet special aircraft has reached the vaccine at Jolly Grant Airport at 2.45 pm. Under the cold chain system from the airport, the vaccine is stored in a walk-in cooler at the state central dispensary.
From here, the vaccination has been sent to Haridwar, Tehri, Pauri, Rudraprayag district including Dehradun with police protection by road by vaccination van. The remaining districts will be sent vaccines from regional cold storage to other districts.
The vaccine will reach all the vaccination booths in the state on Thursday. On this occasion, in-charge Secretary Dr. Pankaj Kumar Pandey, Chief Operating Officer of State Covid Control Room, Dr. Abhishek Tripathi, Dr. Kuldeep Singh Martolia, Representative of World Health Organization, Dr. Vikas Sharma were present.
Our preparation for the first phase vaccination completed: CM
Chief Minister Trivendra Singh Rawat said that preparations for the first phase of vaccination in the state have been completed on 16 January. The first consignment of vaccine has arrived in the state for the phased vaccination campaign of Covid-19. Expressing gratitude to the scientists, the Chief Minister said that all arrangements have been made to make phased vaccination campaign successful in Uttarakhand too.
He said that under the leadership of Prime Minister Narendra Modi, all of us are marching towards victory over the Corona epidemic. The state government is committed to better health of the people of the state. He expected the people to cooperate in this campaign of victory against the global epidemic. It is said that about one lakh 13 thousand vaccines have been given to the state by the center as first shipment. In the first phase, 50,000 health workers are to be vaccinated. At the same time, the Chief Minister also said that the vaccine is completely safe, there should be no confusion over it.
Haldwani Mayor Covid positive, admitted to STH
Mayor Dr. Jogendra Pal Singh Rautela has come to Corona positive. He has been admitted to the private ward of Sushila Tiwari Hospital. STH's MS Dr Arun Joshi said that the mayor was suffering from mild fever for a few days.
Due to this, there were isolates at home. He got Corona examined as fever did not break. He got admitted to STH late Wednesday evening when the report came positive. MS reported that Meyer's condition is stable. Their oxygen level is also fine. He is suffering from Meyer diabetes.