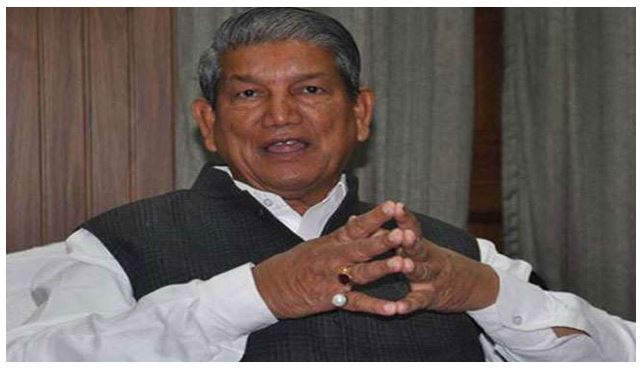 Former Chief Minister Harish Rawat will march barefoot on Tuesday from the statue of Rajiv Gandhi at Dispensary Road to the statue of Pandit Jawaharlal Nehru in Gandhi Park in solidarity and support for the unemployed youth. The former Chief Minister has said this by issuing a statement to the press on Monday.
Harish Rawat said that unemployment is increasing. Unemployment is highest in Uttarakhand, youth are being cheated in the name of recruitment. Sometimes the youth have to face the hassles of the Subordinate Services Selection Commission, sometimes the Legislative Assembly and sometimes the Public Service Commission.
For the last six years, the recruitment of the Public Service Commission has been stopped. The posts are taken back even after the requisition is done. The youth who have done diploma in any field are roaming empty. Protesting for jobs. Very serious situation has developed inside the state.
To express his emotional solidarity with the unemployed, he will undertake a barefoot padyatra from Dispensary Road to Gandhi Park at 3 pm on Tuesday. Expressing regret, he said that he could not get permission from the Congressmen.
Hill products should be recognized internationally: Harda
On the other hand, on Monday, former Chief Minister Harish Rawat said that the government should promote hill products as well as branding them, so that they can be recognized at the international level.
On Monday, former CM Harish Rawat organized Manduwa year 2023 program dedicated to the local products and cuisines of Uttarakhand on New Year at his residence in Rajpur. During this, he resolved to celebrate Manduva year to promote hill products.
Along with relishing Bajra, Jhangora, Bhatwani, Kandali ka Saag, Bhang chutney, he shot many targets at the government with one arrow. He expressed grief over the injury of Rishabh Pant, wicketkeeper and batsman of the Indian cricket team in a road accident in the past. Also wished him a speedy recovery. At the same time, questions were also raised on the bad condition of the roads in the state.
Alleged that Congress worked to build better roads while in power, but instead of improving those roads, the present government supplied food in construction works. He appreciated the work of mushroom girl Divya Rawat and cutie Paharan Preeti Madoliya.
Former IAS SS Pangati, Haridwar Rural MLA Anupama Rawat, former Minorities Commission Chairman Ashok Verma, Heera Singh Bisht, ministers Prasad Naithani, Abhishek Bhandari, Asha Tamta, Urmila Thapa, Asha Manorama Dobriyal Sharma, Sushil Rathi, Shanti Rawat, Vinod Chauhan, Prithvipal Chauhan etc. were present.
Veterans Missing:
While a large number of Congress workers took part in the Manduva Varsha programme, the Khanty leaders of the Congress were not seen in the programme. On asking questions of journalists, former Chief Minister Harish Rawat clarified that only special persons were invited in the programme. There is no purpose of doing politics in this.