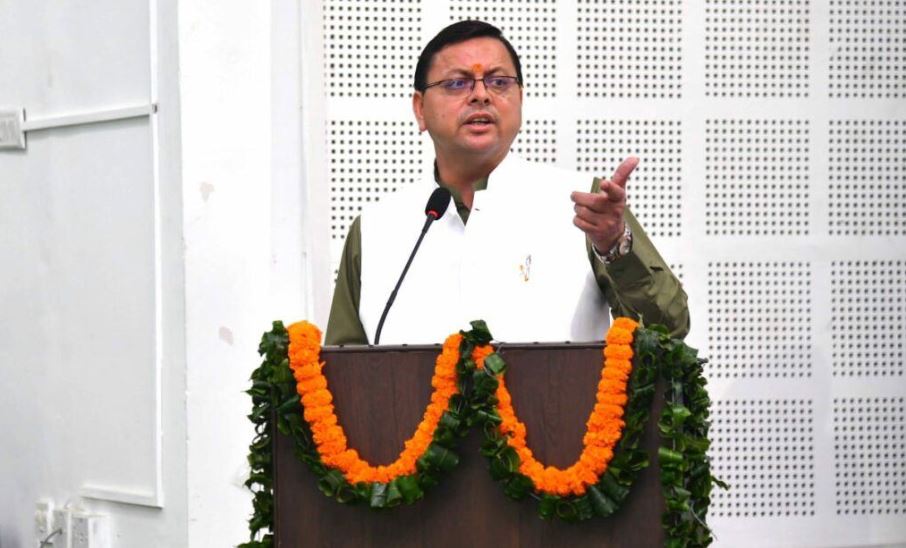 Chief Minister Pushkar Singh Dhami has condoled the demise of famous comedian Raju Srivastava. The Chief Minister has prayed to God to grant peace to the departed soul and patience to the bereaved family members.
There has been a wave of mourning in Mussoorie due to the demise of renowned comedian Raju Srivastava after illness. Because he came to Mussoorie many times and kept enjoying the serene plains and nature here. He last visited Mussoorie Lal Bahadur Shastri National Academy of Administration in May 2018. But from there, Camels went to visit the back road. And along with meeting and interacting with his fans, he also tickled the people with his humor.
He liked Mussoorie very much, then he said that the beautiful valleys and weather of Mussoorie, the queen of mountains, brings him here. Here one gets peace and tranquility and gets positive energy to do something new. When he was enjoying the natural beauty by walking on the Camel's Back Road, people recognized him and there was a competition of fans to be photographed with him. During this, in a conversation with reporters, he said that he has come to Mussoorie many times in the past, the weather and pure air here is pleasing to the greenery. He said that the people here are also good, the enthusiasm and energy they meet brings happiness. He told that this time he has come after three to four years, where there is comfort in the quiet litigants, while new ideas are found. The greenery of nature is spread all around. Whereas in the plains there is crowd, hustle traffic, which does not bring peace. He said that do such a thing in life that people say brother, let you be, we do it. Said that the one who laughed settled in his house and asked the one whose house settled, he laughed sometime. Laughing is the act of yoga. He said that he likes Garhwali language very much. In the conversation, he was also sarcastic on Prime Minister Narendra Modi that – "Someone asked Modi ji, you are not a Hindi speaker, how do you speak Hindi so well even after that. On which he had made the voice of Prime Minister Narendra Modi and said that he learned Hindi while selling tea, like people on the mountain start speaking English while drinking alcohol. He also met people on foot and inquired about the problems here. Mussoorie Traders and Welfare Association President Rajat Aggarwal told that when Raju Srivastava came to visit in 2018 and he also came to our house and talked a lot with him. In the meal, he ate South Indian food which was made at home. During this, he also narrated many satire and comic compositions. During this, along with his family members, all the neighbors came and talked a lot. He told many funny stories from his life. In the evening he shopped at the Puma showroom and his family brought him hot thermal inners from Needs General Store but he refused to accept the gift and paid the money to the shopkeeper. Later Raju Srivastava went with me on a scooter via Camel Back and sat for some time in Nirankari Bhavan and talked to the management there. He had also given his phone number when he was staying at Hotel Sawai. Today he left this world, which is deeply saddened by all.
At the same time, the municipal councilor Geeta Kumai has also expressed deep condolences on the death of famous comedian Raju Srivastava. Let us inform that Raju Srivastava had gone to Kumai's house during the Mussoorie tour and had refreshments there, during which he entertained everyone present in the house with satire and humor.