---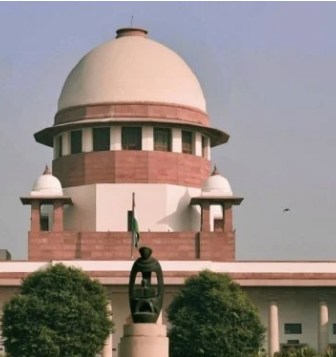 ---
The top court has asked the Uttarakhand High Court to take a decision only after hearing Sandhu's side. The Supreme Court has also set aside the High Court's December 9 order which gave police protection to Principal Peter Emmanuel and others appointed on behalf of the Agra Diocese. The bench of Justice Ashok Bhushan, Justice Subhash Reddy and Justice MR Shah has disposed of the petition after hearing a special leave petition filed in the Supreme Court on behalf of Sandhu.
Let me tell you that earlier Agra Diasys had said that in place of Sandhu at Sherwood College, he has appointed Peter Dheeraj Emanuel, Principal of St. Joseph's College, formerly a reputed school in the city, but Sandhu is not taking over as Principal Huh. The diocese had demanded police protection from the High Court, on which the court ordered police protection.
After this, Emmanuel along with some others including Bishop Prem B. Abel of Agra Dias, along with Tallital police station in charge Vijay Mehta and the police force had reached the school gate twice, where the lock was there and could not get admission. Sherwood Principal Amandeep Sandhu said that Abel, Bishop of Agra Diocese, has been removed from the post long ago and he is not legally entitled to remove or appoint the Principal.
Meanwhile, an attempt was made to cut the lock on the school gate in the presence of the police, but did not succeed due to opposition from the school staff and others. The new twist in the case came when the Lucknow Diasys filed an Intervention petition in the High Court stating that they were entitled to own Sherwood. With this, Sherwood's ownership issue became more complicated.
Meanwhile, Sandhu filed a petition in the Supreme Court stating that he was not heard in the whole case and the other party also got police protection. Now the Supreme Court has ordered the disposal of the case on the basis of merit defect after Sandhu is heard, revoking the High Court's police protection order.
The strength of the two sides in the Supreme Court:
Amandeep Sandhu and the opposition party Agra Diasis had deployed a whole army of eminent lawyers led by senior advocates to debate the special leave petition filed in the Supreme Court. In the high-profile case, Sandhu was representing nine advocates led by senior advocate Mukul Rohatgi, while senior advocates Mahesh Jethmalani and Meenakshi Arora were represented by the Agra Diasys.