---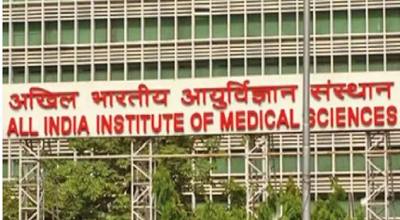 ---
The expert team of All India Institute of Medical Sciences (AIIMS) Delhi has been instructed to monitor the medical facilities here. The Health Ministry has also informed this to the state government.
The preparations for the proposed Mahakumbh are in full swing from 27 February. Recently, the Central Government has also issued an SOP regarding the rescue from Corona in Kumbh. The Union Health Ministry argues that the effect of corona is currently going on across the country. Therefore, robust arrangements should be made to prevent corona in a crowded event.
Apart from doctors, a team of specialist doctors is also being deployed by the state government in Kumbh. This team is being directly linked to AIIMS Delhi. That is, what were organized throughout the day, how many crowds came, what are the medical arrangements, what steps were taken after Covid's patient came, all these things will be reported directly to the center.
The central government's aim is to eliminate the possibility of spreading of Covid epidemic anywhere during Kumbh. Kumbh's team of expert doctors will provide all the updates to the team of AIIMS Delhi once a day through video conferencing.
During this time, if the AIIMS team wants, then it can make more arrangements regarding the rescue arrangements from Covid. According to Secretary Urban Development Shailesh Bagoli, the deadline and procedure have been fixed after meeting the requirements related to the health department.
Complete Kumbh work in Bairagi area soon:
A review meeting of the works and arrangements being done under the Kumbh Mela was held on Wednesday under the chairmanship of Meladhikari Deepak Rawat. The magistrate directed for immediate completion of the works, encroachment, removal of debris lying on the roads and bridges.
The magistrate took detailed information about road conditions, electricity, water, medical facilities in Bairagi and Chandi islands etc. Officials said that the main road and internal road in Bairagi and Chandi islands have been marked. Wherever electric poles are to be installed, we have installed them. Water supply has started in the hospital being built near the Pavandham Ashram. A combination of electricity will be made soon.
There was also a discussion on providing electricity and water to the 2000-bed hospital to be built in Jagjitpur. The magistrate inquired about the bus stands being constructed in various areas. Officials said that work is in progress. Officials said that the media center will also be ready soon.
The fair officer instructed to nominate a separate officer to stop the leakage of water from place to place and remove the hut made by encroaching on the side of Gaurishankar Deep. Instructions were also given to provide facilities in the cantonments, removal of debris lying around bridges and roads of Irrigation Department and PWD.