---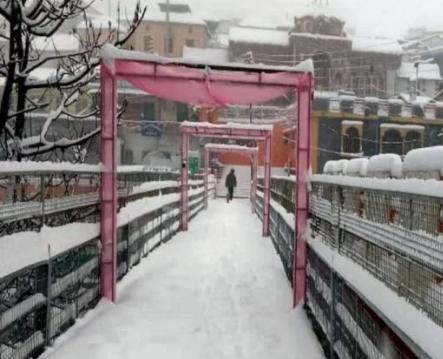 ---
Fog enveloped many areas of Uttarakhand, including the capital Dehradun, till 10:30 am on Friday. This led to trouble for people. In Dehradun, fog enveloped Shimla bypass, Mohanpur, and other open areas. Whereas fog was observed in Patelnagar, Niranjanpur, Mothrowala, and other areas from 9:00 am to 9.30 am.
Snowfall in Badri-Kedar and Hemkund Sahib:
On Friday, the weather was bad throughout the day, and high altitude areas including Badri-Kedar, Hemkund Sahib received snowfall in the late evening. While there was a cold wave in Joshimath, Gopeshwar, Nandprayag, Pokhari, Pipalkoti area. The cold has increased as the weather turns.
Other high altitude areas including Kedarnath, second Kedar Madmaheshwar, third Kedar Tungnath received snowfall, while the lowlands remained cloudy throughout the day. During this period, the district headquarters Rudraprayag recorded a maximum temperature of 26 ° C and a minimum of 11 ° C.