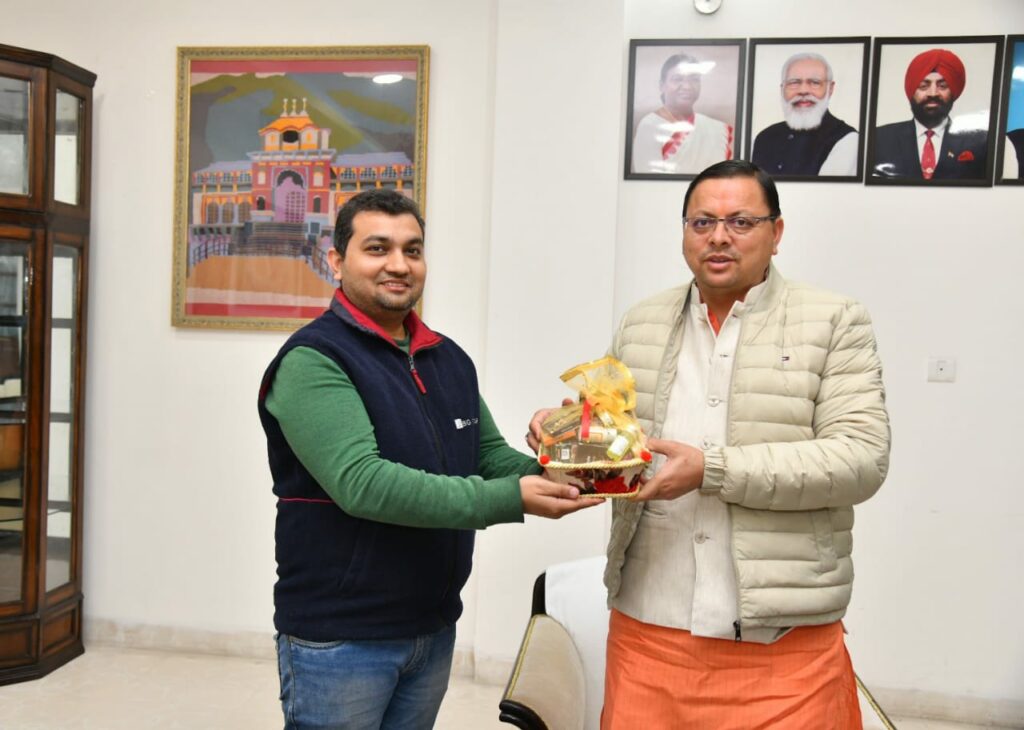 Chief Minister expected to preserve culture and hill products.
Members of Bedu Group met Chief Minister Shri Pushkar Singh Dhami with ingredients of local products at the Kemp office at the Chief Minister's residence on Tuesday. He thanked the Chief Minister for declaring the Igas festival as a state holiday. Appreciating this effort of Bedu Group, the Chief Minister described it as the significance of Prime Minister Narendra Modi's Vocal for Local campaign.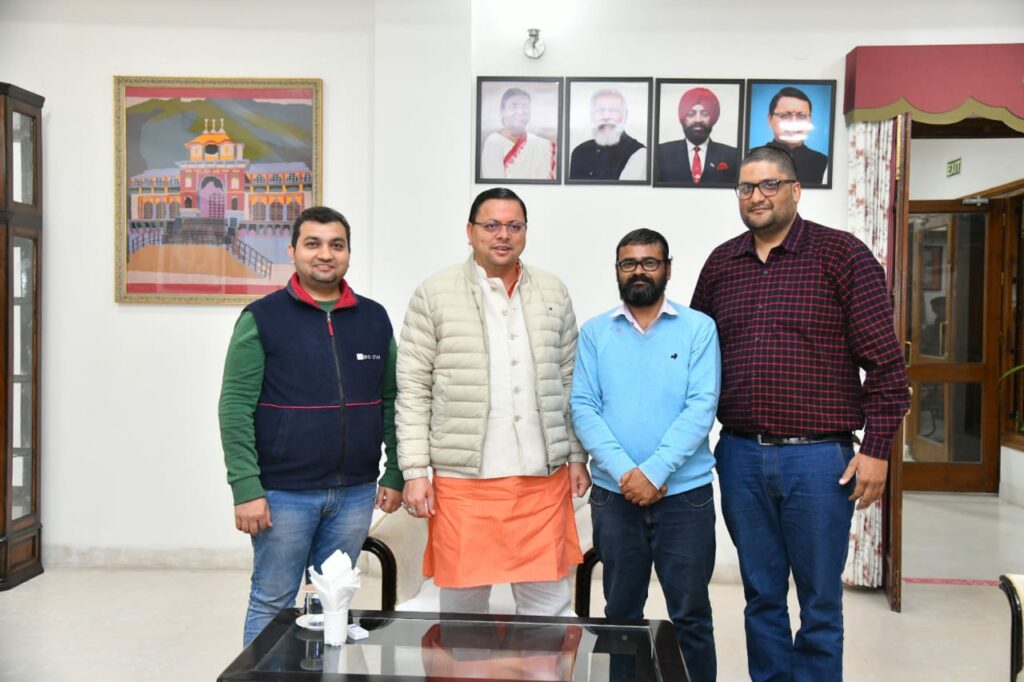 Chief Minister Shri Pushkar Singh Dhami said that this time many programs are being organized in the state regarding Egas. It is welcome, he said that the significance of Igas festival is only when we connect this festival with our culture, nature and productivity. We have to connect the Egas festival with productivity. This will also give publicity and recognition to our traditional dishes and the new generation will also be introduced to these dishes. Along with this, if you sweeten each other's mouth with other sweets including traditional Bal Mithai, Singori, then nothing can be better than this. This will not only promote local products but will also strengthen the economy of the people associated with it.
Daya Shankar Pandey, Awadhesh Nautiyal and Amit Amoli, associated with Bedu Group, apprised the Chief Minister that on the occasion of Uttarakhand's folk festival Igas, prominent people of different sections of the society, along with pure herbal products of Bedu, rot, Arse and Singori sweets kandi. A campaign has been launched to give it as a whole.