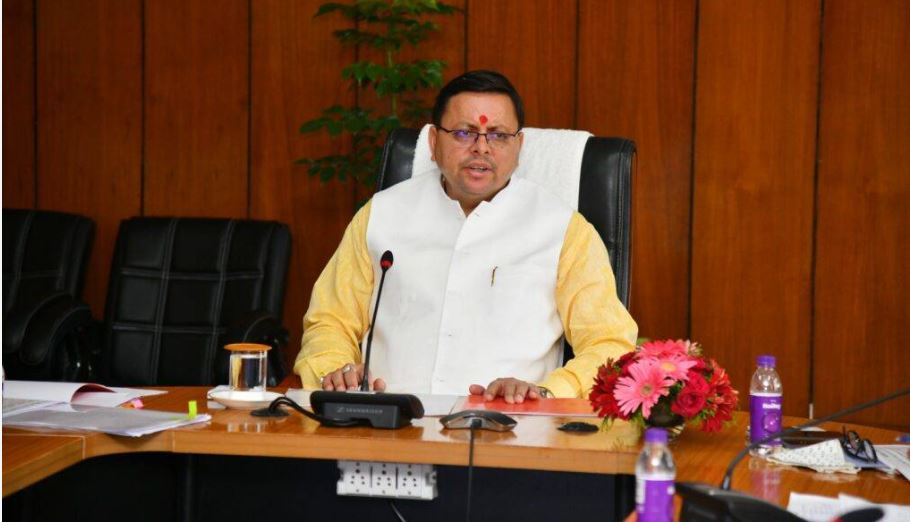 Pushkar Singh Dhami cabinet meeting was held at the secretariat on Wednesday. In this, the amendment in the Conversion Act has been stamped. Stringent provisions have been made in this Act.
Major decisions of the cabinet:
Stamped on the amendment in the Conversion Act, made strict provisions.
Jamrani Dam affected people will get compensation as per the rehabilitation policy of 2013.
It has been decided to shift the High Court from Nainital to Haldwani.
Relief to cattle rearers, subsidy on straw and silage was increased to 50 percent and 75 percent respectively.
Contribution will be paid in four phases to the companies providing employment under the skill development scheme.
Discussed on:
In view of the recruitment examination scam, the draft of the bill for the act to crack down on cheating, the bill regarding 33 percent reservation for women, Nursing Recruitment Rules, Clinical Establishment Act as well as matters related to urban development and housing, education. There was discussion in
From Winter Session 29, Notification Released:
The winter session of the Uttarakhand Legislative Assembly will begin from November 29 in Dehradun. After getting the green signal from the Raj Bhavan, the Assembly Secretariat issued its notification.
The Legislative Department had recently sent a proposal to the Legislative Assembly to hold the winter session from November 29 to December 5 in Dehradun. The Assembly Secretariat had sent it to the Raj Bhavan for approval. After getting the approval from the Raj Bhavan, the Vidhansabha Secretariat issued the notification for the session.
Assembly Speaker met the Vice President:
Vidhansabha Speaker Ritu Khanduri Bhushan met Vice President Jagdeep Dhankhar at the Vice President's residence on Tuesday during his stay in Delhi. The Speaker of the Legislative Assembly presented a replica of Kedarnath Dham along with best wishes to the Vice President.
Discussions on contemporary topics:
During this, contemporary topics were discussed. The Vice President also discussed matters related to the conduct of the Vidhan Sabha session with the Speaker. At the same time, being on the post of the Speaker of the Legislative Assembly, gave best wishes for discharging the high parliamentary ideals and traditions.