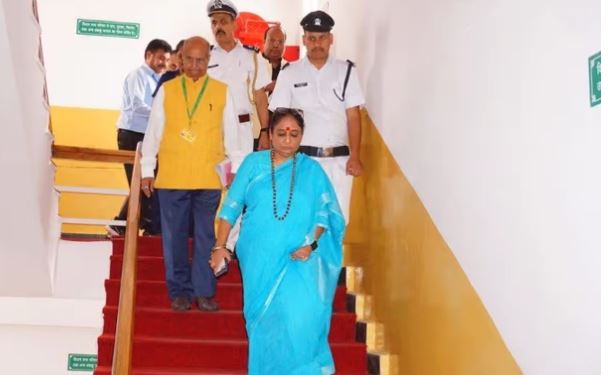 In the four-day assembly session, all eyes were on Ritu Khanduri Bhushan as Speaker of the Assembly. It is definitely a new experience for him but he has left a mark in his own unique style. She says that she has been a professor, so she would like to give priority to discipline in the house as well.
This session of the assembly was a new experience for Speaker Ritu Khanduri Bhushan. He openly shared his experiences after the session was postponed indefinitely. Said that his aim was that the session would last as long as possible. Said that there could have been a good discussion on the budget on Thursday.
There are many new MLAs, they could have got a better chance to speak. However, the discussion did not take place. She said that I will not make any comment on the opposition but they also need to introspect. When asked whether she is popular among the opposition for her role as a professor, she said that she has been a professor.
She wants that there should be discipline in the house also. Every MLA of the state should get a chance to express his views.
He said that he also got to learn a lot from this session.
He said that he was glad to see the new MLAs that their participation was very good.
Our effort will be in the next session that we take more questions, and give more MLAs a chance to speak.