---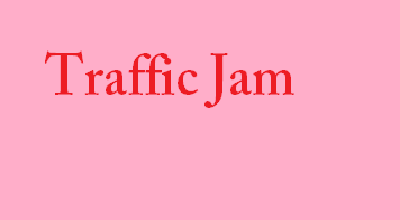 ---
Traffic on the newly constructed HaripurKalan flyover of the National Highway will begin from Wednesday. The length of this highway built flyover is about two km, which is the longest distance flyover in the state.
Vehicles passing through the flyover start from the Saptarishi check post, the entrance to Dehradun district, crossing the main market of Haripurkala, the entrance to the Dry River and Rajaji Tiger Reserve, and crossing the forest area to the three mori culverts in the middle forest area of ​​Rajaji. On Wednesday, the construction of the newly constructed highway Haripurkala Flyover will be opened for traffic after the completion of the delay, even if it is slightly delayed by its due time.
Trial has been completed a day before and all preparations have been completed by the highway administration. This is going to give a big relief to the coming and going drivers of the flyover. They will no longer have to deal with the problem of jam in this area. Satish Kumar, chief project manager of the executive body UP State Setu Nigam, said that the flyover bridge will be opened for traffic on Wednesday.
Demand for waiving toll barrier fees for locals:
Congress workers have sent a memorandum to the NHI demanding that the toll barrier built in Lachhiwala for Dehradun Haridwar highway be free for the locals. It is said that the people of the area have given their lands to build highways. In such a situation, the toll should be waived for them.
On Tuesday, Congress workers led by District Congress Committee Chairman Gaurav Chaudhary reached the SDM office and submitted the memorandum. Congress District President Gaurav Chaudhary said that people of Doiwala and its surrounding areas have to come to Dehradun city several times a day. In such a situation, they will be charged again and again.
Said that toll should be completely waived for people falling within 20 km radius of Doiwala Range. Among those who submitted the memorandum were Executive Block President Ranjit Singh Bobby, Sugarcane Committee President Manoj Nautiyal, Ishwarchand Pal, Sanjay Khatri, Mohit Uniyal, Sher Singh Pal, Sushil Kumar, Ashok Kumar, Jaswant Singh, Rahul Saini, Dinesh Kumar, Vijay Singh, Preetpal Singh. , Naeem Ahmed, Furkan Ali, Gaurav Malhotra, Satnam Singh etc. were present.