---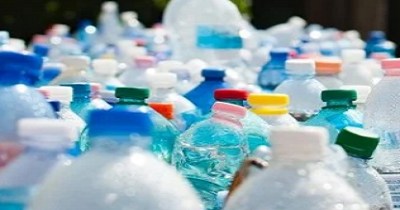 ---
The forest department will not only reduce their dependence on such plastics but will also make people aware about not using plastic in the forest area. Along with this, single-use plastic deposited on river banks, protected forest areas, wetlands etc. will also be removed. This campaign will run throughout the year.
The central government has announced a target to phase out single-use plastic by 2022. Under this plan of the Central Government, the Forest Department in the state has launched a campaign to remove single-use plastic from the forest area in the year 2021.
Order issued by the Chief Conservator of Forests:
Chief Forest Conservator Rajiv Bhartari has issued orders to all divisional forest officers and other officers to carry out the campaign simultaneously throughout the state. The order said that the cooperation of employees, students, Eco Club members, NCC, NSS, Gram Panchayats, Van Panchayats should be taken under the campaign.
They have been asked to conduct campaigns on a priority basis in reserved and protected forest areas, wetlands, zoological gardens, etc. The Forest Department has also convened a meeting of officers on 15 January to prepare a plan for the whole year and has also sought proposals from the officials.
The forest department will do this under the campaign:
1. Staff and tourists in forest areas will be prevented from carrying single use plastic and will be provided with the option.
2. Sanitation program will be conducted in the tourist areas near protected areas, wetlands and forests. These programs will be organized in such a way that it ends on Republic Day.
3. Sanitation program will also be organized for river, reservoir, wetland etc. located in protected area.
4. Programs will be organized to make people aware of the ill effects of plastic on forest and wildlife.
Preparation for ban on single use plastic is also:
The state government banned single-use plastics three years ago. In view of this, the Forest Department is also trying to make the forest area a plastic free zone. A ban on the use of plastic is also being prepared for this. Forest Minister Harak Singh says that single use plastic is not just a threat to wildlife but also affects the entire ecosystem.