---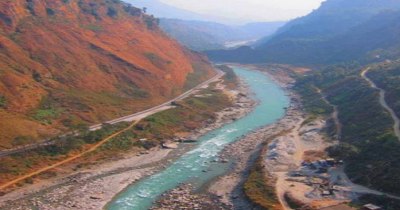 ---
The Sashastra Seema Bal (SSB) will create five border out posts (BOPs) along the Mahakali River to further strengthen its security along the Nepal border. The Ministry of Home Affairs has started the construction work by purchasing land from the state government at Bhaura, Amtari.
The 55th Corps Battalion currently has 13 BOPs. Five new BOPs are being built along the Mahakali River adjoining Nepal.
In this, the work of BOP buildings has started in Bheri's Pherighat, Amtari. After the formation of the BoP, every border crossing activity can be easily monitored with regular patrolling along the border, prohibition of drug trafficking, illegal infiltration from the tube.
40 officers and jawans will be posted in each BoP:
Each BOP will have 40 officers and personnel stationed in a platoon. Four buildings will be built at a cost of Rs 83 lakh. Construction of the buildings is being done by A Class contractor Puran Singh Dhariyal. The buildings will have barracks, commander barracks, kitchen cum dining halls, toilets and bathrooms for the jawans to stay.
There are three BOPs proposed on Nepal border:
The BOP has been formed in Haldu, Rautgada, Jamtari, within a radius of 5 km. Amtadi also has BOPs at Gethigada and Sunkholi. BOPs are proposed in Chora, Dwalisera and Dungatoli in the next phase. Tender process is going on for this.
BoP construction picks up after border dispute:
After the border dispute with India, Nepal has started to build a large number of BoPs along the border. Seeing Nepal's activism on the border, India also showed its activism. New BOPs were already proposed for SSBs in Indian territory, but their construction could not begin due to non-transfer of land. SSB is making BOP at a fast pace.