---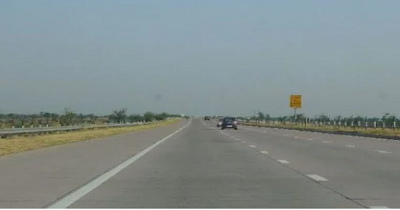 ---
The Wildlife Board of India has approved the project. With the construction of this 180 km expressway, Delhi can be reached from Dehradun in just two and a half hours. This expressway will connect Delhi with Doon via Saharanpur, Shamli, Baghpat.
The Dehradun-Delhi Expressway was approved in January last year. At that time NHAI chairman SS Sandhu had said that it would be elevated road. Part of this is Rajaji Park and some part of forest area of ​​Uttar Pradesh. In view of this, NHAI urged Chief Minister Trivendra Singh Rawat to try for consent from Wildlife Board of India.
Chief Wildlife Guardian JS Suhag said that the project has been approved in the recent meeting of the Wildlife Board of India. Under this project, a tunnel is also to be constructed along the state border near Datali temple near Dehradun.
Estimates of about 2.5 thousand years of trees being cut:
In fact, the construction of this expressway required the consent of the Wildlife Board in a distance of about 20 km between Ganeshpur in Uttar Pradesh to Dehradun. This part is of Rajaji Tiger Reserve Park and Shivalik Elephant Reserve Park.
It also has a sal forest and about 2.5 thousand years of trees are being estimated to be cut. Environmentalists are also expressing concern about the cutting of sal trees in the Shivalik region. They say that Sal tree takes a long time to grow. According to the Forest Department, the Wildlife Board of India has given this approval on the basis of minimum loss. The state government is considering the expressway as important for the connectivity of Delhi and Dehradun.
It will be easy for the expressway to travel between Delhi and Dehradun by road, it will prove to be a boon for the state. Efforts are being made to minimize the damage to the environment and this will also be monitored.
-Harak Singh, Forest Minister Uttarakhand