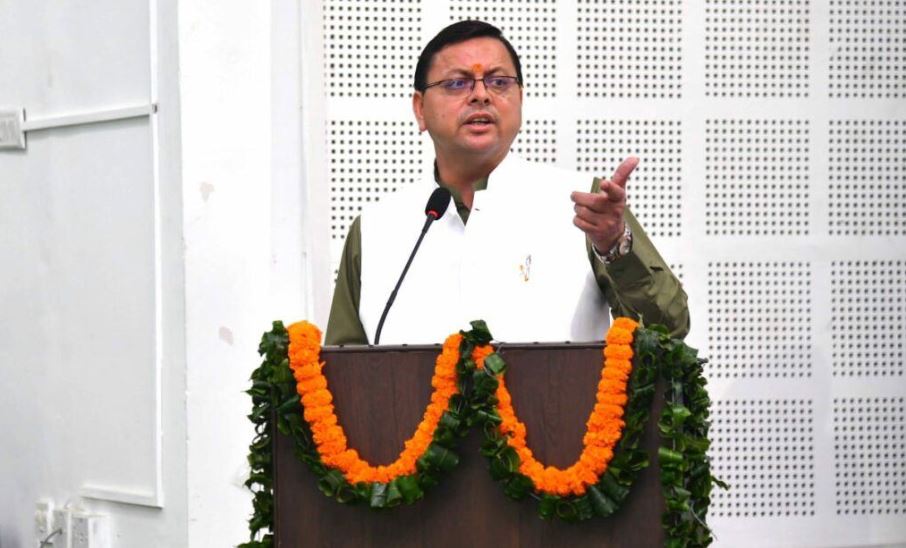 Chief Minister Pushkar Singh Dhami has directed all the district magistrates to mark the encroachment on forest areas or government lands for religious purposes and take strict action against them.
Along with the verification of madrasas, he has also asked to take strict action on the cases of demographic change. The Chief Minister said that the law and order-related incident, whether in the revenue sector or in the police sector, should be taken seriously and swift action should be taken to resolve it.
Meeting regarding law and order of the state:
Chief Minister Pushkar Singh Dhami held a meeting in the Secretariat regarding the law and order situation in the state. The Chief Minister said that some recent incidents have tarnished the image of the state. All officers should work with caution and responsibility in this direction so that such incidents do not recur.
Chief Minister Pushkar Singh Dhami said that it is everyone's responsibility to maintain peace in Devbhoomi. Whoever the culprit is, he will not be spared. Those who work honestly will not be harassed. He said that strict vigil should be kept on those coming from outside states. Special attention should be paid to ensure that there is no problem due to population density of the state.
The Chief Minister said that for speedy resolution of public problems, instructions have been given to the officers to meet the public in the Secretariat on Monday from 10 am to 1 pm in the Secretariat and from 10 am to 1 pm. The District Magistrate should ensure that no problem of the districts comes to the Secretariat. For this, along with setting up multipurpose camps, he directed to organize camps at tehsil level also.
Chief Secretary Dr. SS Sandhu directed all the District Magistrates to ensure compliance of the instructions given by the Chief Minister. He said that the officers should identify right and wrong and take action to punish the guilty. A joint team of Revenue, Forest and Irrigation Department should be formed for illegal encroachment. Where encroachments are removed, it should be ensured that there is no encroachment again.
Departmental officers including Additional Chief Secretary Radha Raturi, Director General of Police Ashok Kumar, Special Principal Secretary Abhinav Kumar, Secretary Shailesh Bagoli, Sachin Kurve and Chandresh Yadav were present in the meeting.
Instructions to make the roads pothole free by October 15:
The Chief Minister also expressed concern over the poor condition of roads in the state. He said that the roads should be pothole free by October 15. He also directed to conduct a campaign to effectively control illegal liquor and illegal mining. In view of the increasing cases of dengue in the state, he also directed for effective action on it.