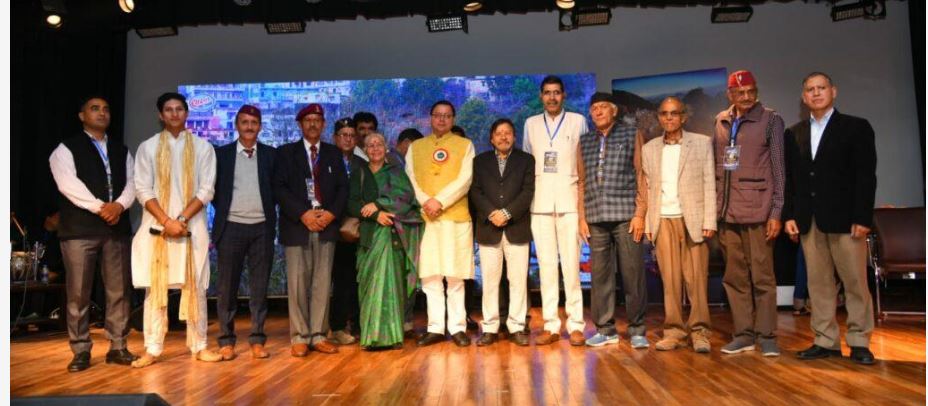 Chief Minister Pushkar Singh Dhami on Thursday participated in "Awaaz Suno Pahado Ki" program organized by Sharda Swar Sangam Film Production and Hamro Pahar Uttarakhand Social Organization at Culture Department Auditorium.
During the program, the Chief Minister said that through this program the voice of young budding artists of Uttarakhand would reach all over India. In today's time, the artists of our Uttarakhand are making their own identity in the whole country through their art. He said that talent does not fascinate anyone, people's hard work and honesty towards it leads them to success. We all have talent in some form or the other, we just need to recognize it and improve it.
The Chief Minister said that such programs are a big step to bring the hidden arts and talents in front of the country and abroad. To keep our culture alive in today's youth, we have declared a holiday of folk festival like Igas so that everyone across the state can celebrate it. Our culture is science based. In today's time, the great scientists who are doing research and research, our ancestors have been doing that work for centuries, that is why our culture has been science-based, no one can deny it.
The Chief Minister said that Prime Minister Narendra Modi has special attachment towards Uttarakhand and he has called Uttarakhand as heaven. According to the expectations of the Prime Minister, by 2025, Uttarakhand should make its mark among the best states of the country. This is a collective journey of all of us for the development of the state. For this we are working in many schemes.
Ghanna Nand Ghanna and Padmashree Madhuri Bartwal were present on this occasion.