Chamoli 24 May, 2021
Chief Minister Shri Tirath Singh Rawat on Monday inaugurated the 200 LPM Oxygen Generation Plant at District Hospital Gopeshwar at a cost of 45.90 lakhs. Due to the setting up of oxygen plant, the supply of oxygen to all the beds of the district hospital has started. The Chief Guest present at the event, Minister of State Dr. Dhan Singh Rawat, Brdinath MLA Mahendra Prasad Bhatt, Tharali MLA Munni Devi Shah, BJP District President Raghuveer Singh Bisht and other public representatives thanked the Chief Minister. District Magistrate Swati S Bhadauria, Superintendent of Police Yashwant Singh Chauhan, CDO Hansadatta Pandey, CMO Dr. MS Khati, CMS Dr. JS Chuphal, Executive Engineer RWD Ala Diya and other senior officers were present.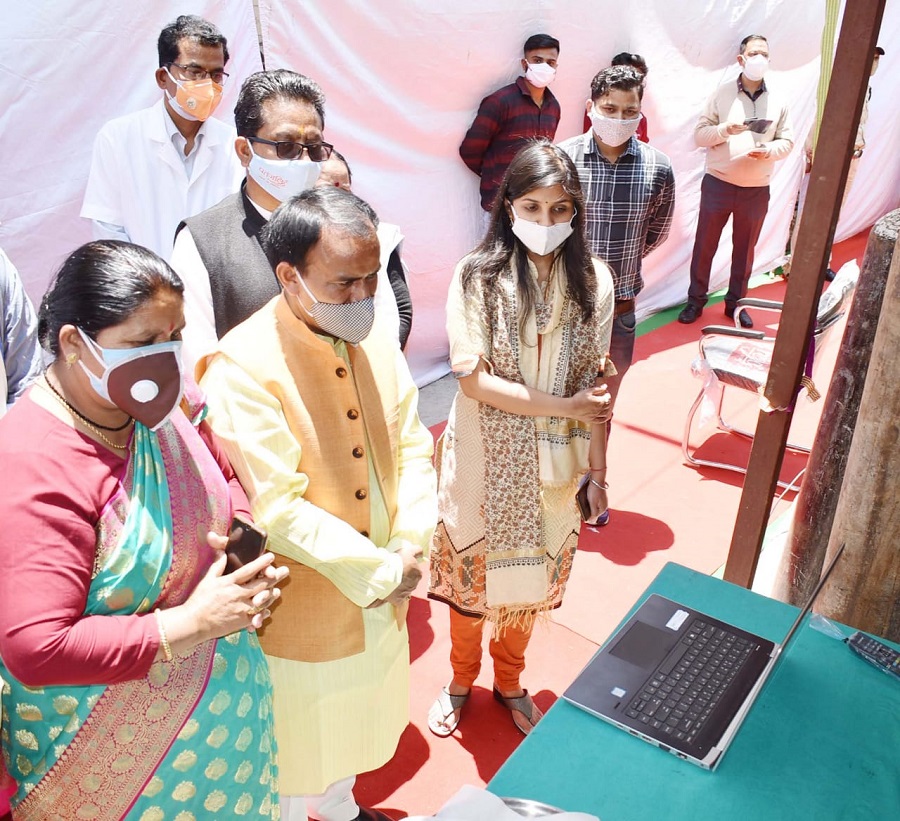 Chief Minister Shri Tirath Singh Rawat, during his virtual address, congratulated the local MLAs, representatives, officials and all the residents of the district. He said that all resources are being mobilized to improve the health facilities in view of Kovid and every possible effort is being made to meet whatever is required on the spot. He said that with the start of the plant in the district hospital, the patients admitted here will get its benefit.
Talking to the media, Minister of State for Health Dr. Dhan Singh Rawat said that a 200 lpm capacity plant in the district hospital of marginal district Chamoli will prove to be a boon. He said that now there will be no need to refer patients from here and send them to higher center. It was informed that the oxygen plant has also been approved in Karnprayag and soon an oxygen plant will be set up here too. He said that there is no shortage of vaccine to deal with Kovid and the work of vaccination is also going on smoothly. The Minister of State said that he has himself inspected dozens of health centers in the district and no shortage has been placed anywhere. Wherever the requirement is being met. The government is with the public in this epidemic. The minister in-charge of the district said that he has also made a terrestrial inspection of the disaster affected areas of the district. It is informed that an amount of 6 crores has been sanctioned for the reconstruction of the bridge damaged by the disaster in Raini village and its tenders have also been made. Besides, 4 km road has also been sanctioned to connect Bhangule village.