Chief Minister Pushkar Singh Dhami took stock of the situation in the disaster-affected district Champawat today. He went to Telwada in Champawat and met the families of the dead in the disaster and offered condolences to them.
The Chief Minister also prayed for the peace of the departed souls.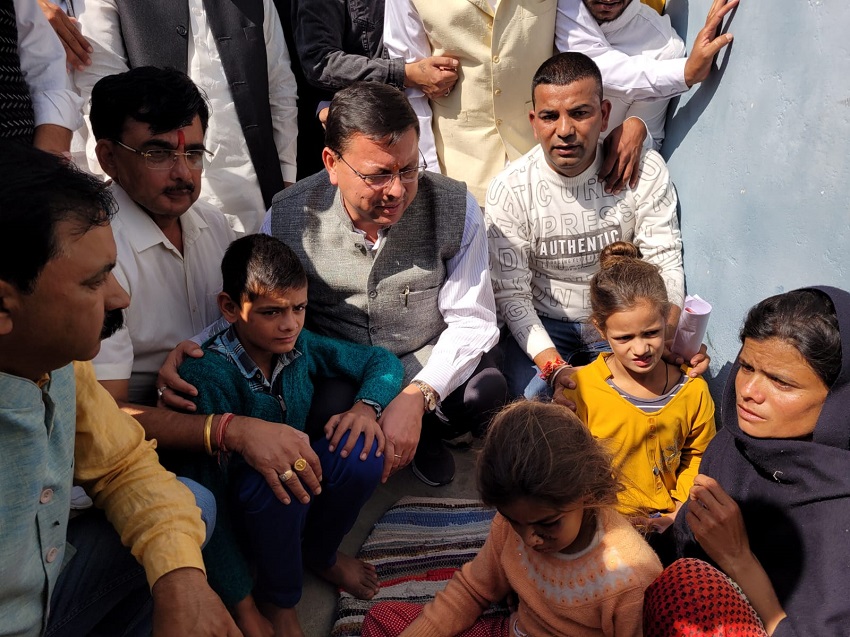 The Chief Minister said that the government understands their pain and the government stands with the victims and common people in this difficult time. He said that all possible help would be provided to the victims by the government.He directed the district administration to complete the action of providing compensation to the disaster affected in the district at the earliest.
After this, the Chief Minister held a meeting with all the district level officers at the Circuit House. During this, he said that there should not be any negligence in relief and rescue operations and said that work should be done expeditiously in rescue and relief operations.
He directed that arrangements for basic necessities including ration arrangements should be made in the disaster-affected areas at the earliest. He instructed the district administration that if there is a need for equipment to deal with the disaster, then they should be purchased. He directed that for the families who are to be displaced, action should be taken to select the place at the earliest and displace them at the earliest. Said to work on war footing. He directed the District Magistrate to conduct a land survey of the disaster-affected areas. In which ADM should be made its nodal officer. Instructed the administration that all possible help should be given to the people affected by the disaster.
He directed the administration that all the arrangements including basic necessities like communication, roads, electricity and water in the district should be rectified at the earliest.
District Magistrate Vineet Tomar gave information about the relief work in the district. On this tour, along with the Chief Minister, Disaster Management Minister Dr Dhan Singh Rawat, MLAs Puran Fartyal, Kailash Gahatodi and local public representatives were present along with others.