---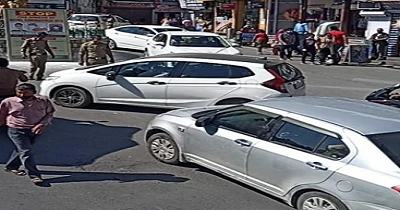 ---
Cargo vehicles will not be able to operate on Urban's Mallroad after 12:30 pm. In order to bring the city's traffic system back on track, the police administration met and decided with various business associations. Commercial vehicles will be able to supply goods at Malrod from 9 am to 12:30 pm.
On Friday, the police administration held a meeting with dairy operators, including the Mussoorie Distributors Association, Mussoorie Traders Association. City Kotwal Devendra Singh Aswal said that milk, vegetable vehicles can travel on Malrod by 9.30 am. At the same time, other freight carrier vehicles will go out of the city after delivery of goods till 12:30 pm.
If a vehicle owner violates the stipulated time limit, then he will be tried for fraud. He appealed to all the associations of the city to cooperate to create a traffic system.
Explain that there is a problem of jam from goods vehicles moving on a large scale in the city. This causes problems for tourists. President of the Mussoorie Distributor Association, Suresh Goyal, General Ministers Jagjit Kukreja, Rajan Virmani, Vijay Wahi, Pawan Goyal etc. were present in the meeting.