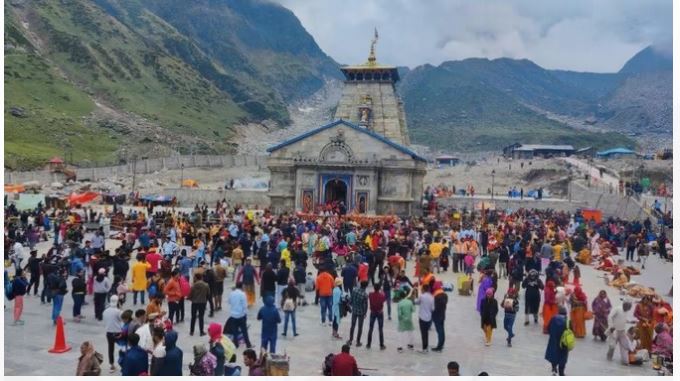 Kedarnath Temple Executive Officer Ramesh Chandra Tiwari told that all the passengers have been appealed not to use mobile inside the temple. Along with this, necessary instructions have also been given to the personnel for monitoring.
The video of the sanctum sanctorum of Kedarnath temple is going viral on social media. The video shows the entry of devotees inside the temple and the worship of the Swayambhu Linga. Due to the viral of this video, the negligence of BKTC has also come to the fore. Now, the officers and staff of the committee are monitoring, appealing the passengers not to use mobiles during darshan in the temple.
On Sunday, one of the devotees who reached Kedarnath started making videos from mobile as soon as they entered the temple. In the video of two minutes and ten seconds, Baba's darshan and worship are shown with the entry inside the temple. The negligence of the Shri Badrinath-Kedarnath temple committee regarding the video has also come to the fore.
The committee has deployed its employees at different places inside the temple. In such a situation, how did a passenger make a video from the mobile inside the temple and the workers did not even notice. Now, the officials of the committee are appealing to the devotees reaching Kedarnath not to use mobile cameras and videos while entering the temple.
Let us tell you that two days ago, in Kedarnath, devotees were allowed to go to the sanctum sanctorum. Kedarnath Teerthpurohit Samaj has expressed strong displeasure over the video of the temple's sanctum sanctorum and making it viral. He has demanded immediate action from the temple committee in the matter.