---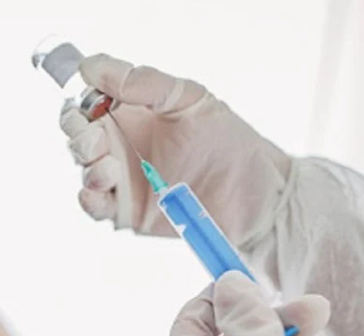 ---
The Drug Controller General of India has approved the use of two anti-covid vaccines. With the vaccine available, preparations are being made to vacate anti-covid vaccine of one thousand health workers daily in Haridwar. Now the health department has increased the number of centers for dry run mockdrills from three to five. Rehearsal will be done in urban and countryside centers.
Haridwar District Administration and Health Department have completed all preparations regarding Covid Vaccination. Additional Chief Medical Officer Dr. Ajay Kumar informed that 50 centers have been identified for Covid Vaccination. Initially, vaccination will be done in 15 centers. The number of vaccination centers will also be increased if needed. In the first phase, the health workers of 14031 government and private hospitals are to be vaccinated.
Dr. Ajay Kumar said that not more than 100 people will be vaccinated in each vaccination center. He informed that the Health Department has set a target of vaccination of one thousand health workers daily. Special arrangements will also be made for the protection of anti-covid vaccine. Police forces will also be deployed outside the cold storage center.
Five people will be included in the team:
Five employees will be deployed in the 15 identified centers of Covid Vaccination. These will include the duties of NNM (Vaccinator), Anganwadi worker, Asha, Home Guard. On the other hand, verification work will be done by an employee of Panchayati Raj Department or Education Department. The project will be vaccinated for eight hours.
ANM will have an anaphylactic kit:
Anti covid vaccine will be applied to ANM. All ANMs have already been trained in vaccination. After vaccination the person will be kept in the monitoring room for about an hour. If a person has a reaction with the vaccine, the ANM will inject adrenaline immediately. This injection will be present in the anaphylactic kit found in the ANM.
Team will be posted in local CHC:
Apart from all the CHCs, a special team will be stationed at the district hospital and civil hospital Roorkee centers. After injecting adrenaline in the event of a reaction, the person will immediately be sent via ambulance to a local CHC, district hospital or civil. However, injection of adrenaline will normalize the person suffering from the reaction. But despite this, this arrangement has been made for the entire precaution for precaution. An ambulance service will be available in all 15 centers.