---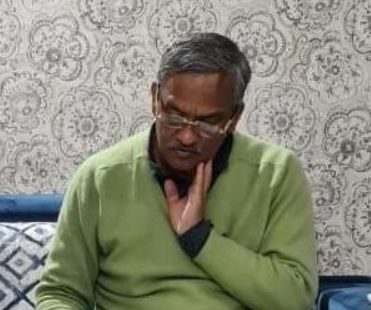 ---
The Chief Minister has started his work from Tuesday. After the Corona transition, the Chief Minister has completed his isolation period. After this, Trivendra Singh Rawat has started the disposal of files in his residence in Delhi today.
Chief Minister Trivendra Singh Rawat was discharged from AIIMS New Delhi on Saturday. All their reports are general. Chief Minister Trivendra Singh Rawat will stay in isolation for a few days at his residence in Delhi.
The Chief Minister became Corona positive on 18 December. He has been in isolation since then. On 27 December, the Chief Minister had mild fever. A minor infection was found in his chest after a health test at Doon Hospital.
He was admitted to AIIMS Delhi on the advice of doctors. According to Physician Dr. NS Bisht, all the reports of the Chief Minister are general. He said that the health of the Chief Minister's wife and daughter is also good.
Eight Corona-infected patients died on Monday. While 301 new infected were found. The total infectious population has crossed 92 thousand. At the same time, the number of active patients has come down to four thousand.
According to the Health Department report, 13155 samples were examined on Monday. In which 12854 samples were found to be negative. At the same time, Dehradun district has the highest number of 125 corona patients.
74 have been found in Nainital, 23 in Haridwar, 20 in Udham Singh Nagar, 17 in Champawat, nine in Uttarkashi, seven in Pauri, seven in Pithoragarh, seven in Almora, six in Rudraprayag, four in Chamoli, two in Tehri district.
So far 1535 patients have died in the state. At the same time, on Monday, 695 patients were sent home after recovering. With this, 85400 patients have become healthy. The state's recovery rate has reached close to 93 percent for the first time.