---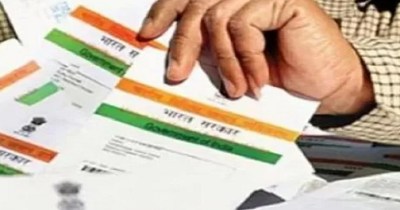 ---
The Food Supply Department has canceled such ration cards on the orders of the government. Now from February, these people will not get ration from the government cheap shop.
In order to land the One Nation One Ration Card Scheme on behalf of the government, the work of asking for Aadhaar of all the members of the families registered in the ration card started six months ago. So that smart cards can be given to all family members with the arrival of Aadhaar cards, but there are ten thousand families in the district who, despite repeated calls, have not even submitted the Aadhaar card to the head of the family even remotely. .
Due to which the report was sent to the government to cancel these ten thousand ration cards, on the basis of the report, the government ordered the cancellation of ration cards of all such families. All these ration cards have been removed from computer and food department records. Such consumers will get ration for the month of January, but will not get it from February.
Total 60 thousand units cut out:
According to information received from the Food Supply Department, 60 thousand units in the district have been removed from ration cards for not providing Aadhaar. Of these, about 45 thousand units of ten thousand ration cards alone are included.
Apart from this, there are 15 thousand units, whose ration card has the Aadhar card of the family head, but the other members do not have Aadhaar. In such a situation, the card is alive due to the Aadhaar being installed by the head of the family, but the names of the non-Aadhaar members have been removed. Due to which the ration of the removed unit will be reduced to such ration card holders.
Till now the government ration was being given on the ration card which did not deposit the Aadhaar card, including the female head of the family, but since February, the government has refused to give government ration to these families, however, if now If they give Aadhaar cards to all the family members including the chief till 19 January, then the process of giving smart card ration will be started. With this, they will start getting ration again in the future.
– KK Aggarwal, District Food Supply Officer, Haridwar